Wednesday, May 10, 2023 - 10:00am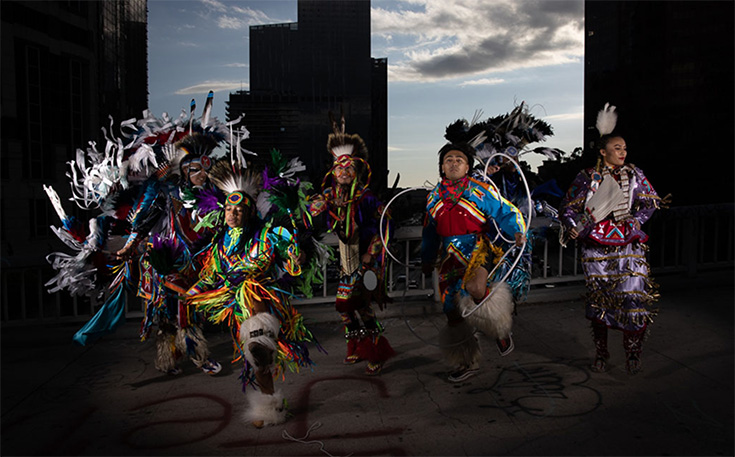 Monday, May 22, 2023 - 10:00am
Annenberg Center
3680 Walnut Street
University of Pennsylvania
Philadelphia, Pennsylvania
Philadelphia Children's Festival Event
Native American culture meets hip hop in the exciting young troupe Indigenous Enterprise. Whether featured alongside the Black Eyed Peas or performing on the TV competition World of Dance, these champion powwow dancers represent the many tribes and nations across the country with jubilant movement and colorful regalia that honors the legacies of their elders. In this Philadelphia debut, enjoy Indigenous Liberation, an exuberant mix of songs, stories and traditional dances aiming to invigorate a renaissance of understanding and representation for Native culture.


Hosted by Penn Live Arts, University of Pennsylvania.
Two shows on Monday May 22, at 10 am and at 12:30 pm.
For Tickets: 
School groups should contact Anne-Marie Mulgrew at (215) 462-7720 or amulgrew@upenn.edu.
All others should contact the Box Office at (215) 898-3900 or pla-boxoffice@upenn.edu.
See full Children's Festival line-up here.