Monday, December 11, 2023 - 12:00pm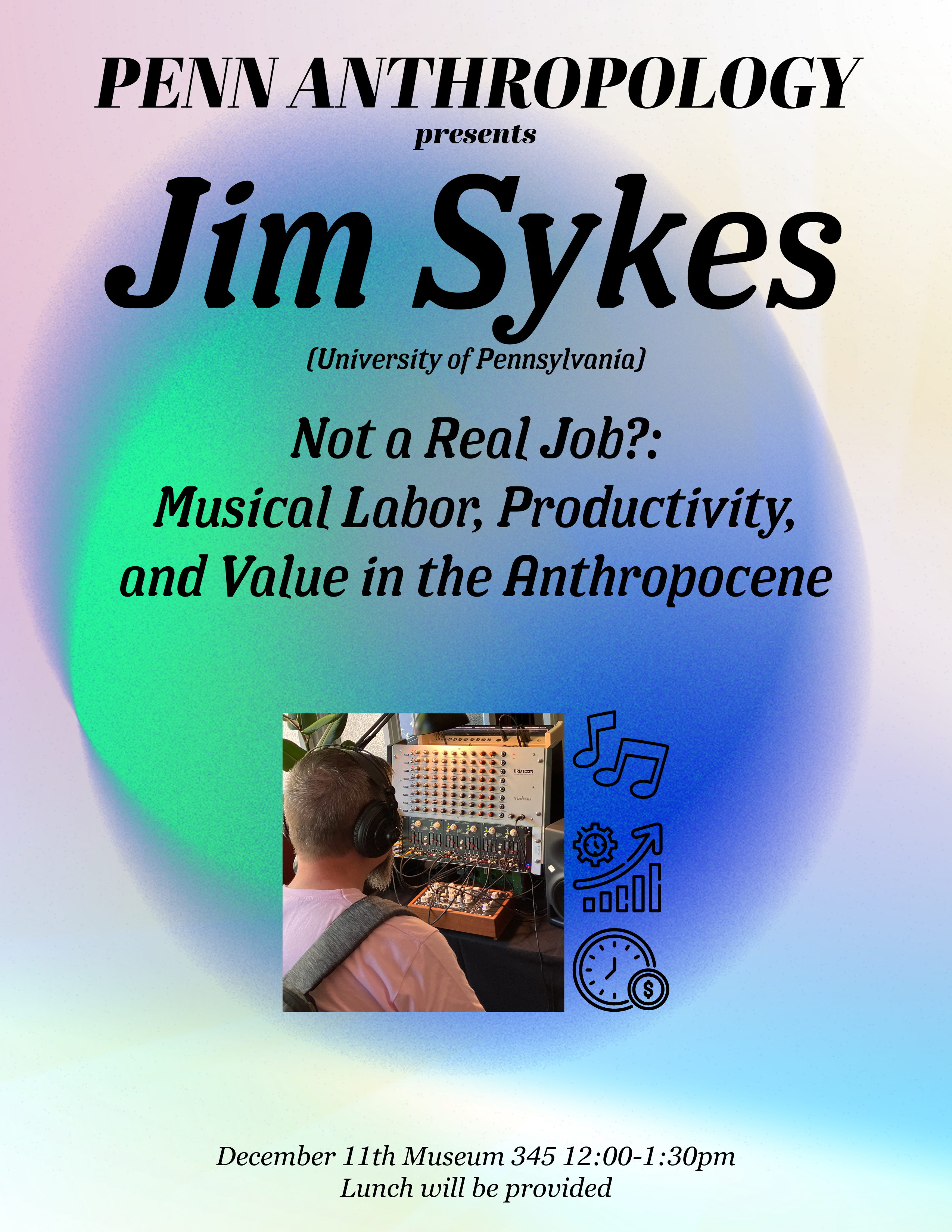 In this talk, Jim Sykes reads from his book-in-progress, Musicianhood: Enchantment and Displacement in a History of Capital. The book is a multisited ethnography and history of "the musical otherwise" in the wake of global capitalism, secularism, and the Anthropocene. Sykes draws on fieldwork and experiences living as a musician in three global cities profoundly shaped by migration, globalization, and gentrification: Singapore, Berlin, and New York City. From climate activist drum ensembles and quietly-protesting Spotify workers to Hindu ritual drummers playing at temples located at oil refineries, Sykes argues that music's exclusion from normative labor—that it is "not a real job"—gives it a curious power to reshape capitalism for a post-neoliberal age. Intended for popular and academic audiences alike, and situating music within economic anthropology and heterodox economics, the book excavates the historical connections between "the arts", energy, and work, arguing that a redefinition of music as productive labor has a role to play in confronting the challenges of the Anthropocene.
Bio:
Jim Sykes is Associate Professor of Music at the University of Pennsylvania. A drummer and anthropologist, he is the author of The Musical Gift: Sonic Generosity in Post-War Sri Lanka, which won the Bruno Nettl Prize from the Society for Ethnomusicology. He is the co-editor of two books, Remapping Sound Studies (on Duke University Press) and the recent Sounding the Indian Ocean (an open-access publication from University of California Press).
type